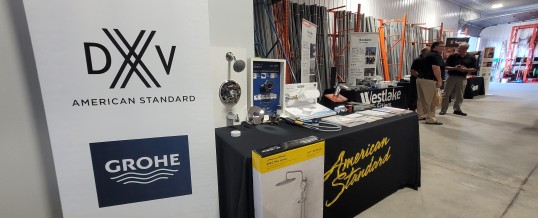 Bridgewater has its own Eddy Group Limited branch, JF Taylor Enterprises attends the celebration!
J.F. Taylor Enterprises' Corey Vaughan attended the Grand Opening of the New Eddy Group Branch in Bridgewater on September 14, 2022. Congratulations to the Eddy Group on the construction and Grand Opening of this new branch.
Cheers for many years!