Pool De-Humidifcation Products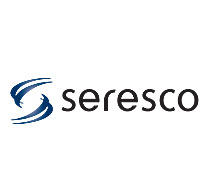 Seresco Pool De-humidifiers:
NE- Series:
The very best in classic humidity control systems, our NE series scales from 2 to 16 tons of dehumidification. We break them into three size category groupings, each providing design innovations and unique features that no other competitor provides in each category.
NE- 200 Series
With sizes ranging from 8 to 32 tons of dehumidification, this ingenious innovation provides twice the dehumidification in the same footprint as a regular unit. It also provides the scalable capacity and performance of two complete systems in one, controlled by one sophisticated brain.
NP- Series
Nicknamed the Protocol series after the Kyoto Protocol, the NP series provides 18 to 140 tons of high capacity dehumidification. Not just environment friendly, our NP series provides superior humidity control and exceptional reliability with as low as 1/6th the traditional refrigerant charge.
NV- Series
The V in NV stands for ventilation. This product line is designed for environments in which humidity can be effectively controlled by ventilation. With ventilation capacities ranging from 6,000 to 60,000 CFM, our NV series enjoys all the technology, quality and design innovations of our NE and NP series, but without any compressors.