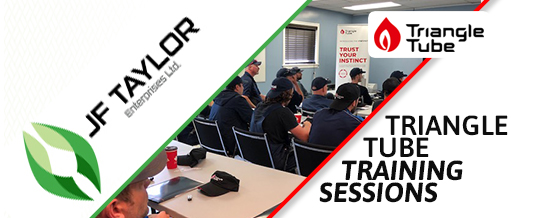 J.F. Taylor hosted three very successful 'Triangle Tube Training Sessions' with Wholesalers/Contractors in New Brunswick and Nova Scotia the week of June 17, 2019.
Triangle Tube featured there Challenger Boiler and SMART Tanks. Thanks to Ralph Riemer from Hydronic Systems and Chris Turnbull from Triangle Tube for taking time out of their business schedule to come to Atlantic Canada.
Thank you to all that those who attended and support Triangle Tube.