Humidification & DeHumidification Products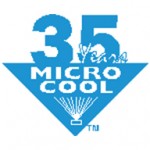 Condair
Condair specializes in the design and production of superior humidification products.
Electrode Steam
Live Steam
Atomizing Nozzle
Gas Operated Steam to Steam
High Pressure Nozzle
Commercial dehumidification packaged and custom units
Air Humidification systems—state of the art.
High pressure fog systems
Industrial humidification
A/C turbine pre-cooling
Dust and odor control
Outdoor cooling
Mist fans
MicroCool
MicroCool manufactures high pressure (1000 PSI) water mist and fog nozzles and pumps for fogging and misting solutions for humidification, outdoor cooling, condenser cooling, and dust and odor suppression.