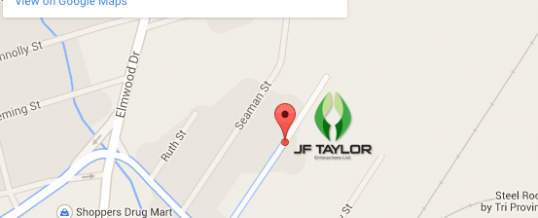 JF Taylor moves in to their new Moncton location complete with 10,000 sq.ft Warehouse and Office space.
Here we grow again! JF Taylor Enterprises ltd. is over a ½ Century old and has grown significantly since it's early days.  We would like to welcome a new member to our family in the way of a new 10,000 sq. ft. warehouse and office strategically located in the heart of Moncton.  This will be in line with our 10 year growth plan and will give us more than enough room for our vendors products.  With an ever changing global market, we believe in having our vendor's product close to them.
In the future, JF Taylor Enterprises ltd. will show you images of our new warehouse and office space. We can't wait to reveal our new building to you.