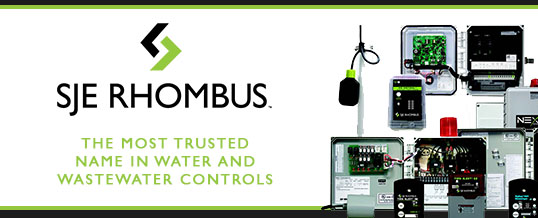 JF Taylor Enterprises Ltd., is pleased to announce that the SJE Rhombus product line is now available at all Atlantic Canada provinces (New Brunswick, Nova Scotia, Prince Edward Island, and Newfoundland Labrador). JF Taylor is now Atlantic Canada's manufacturer representative for SJE Rhombus.
SJE Rhombus are experts in pump controls that provide controls for residential, commercial, agricultural, industrial and municipal projects. No matter the application, SJE-Rhombus has a control solution to fit your needs, whether it's a simple float switch or septic alarm system to control panels using embedded circuit board technology for advanced programming and monitoring of your system. And if we don't have it in our standard catalog, we can design and build a custom solution to meet your exact specifications.
Contact Kevin Wynn for more information about SJE Rhombus products today.
NEWS: SJE Rhombus & JF Taylor Enterprises connection